Mozilla has been working on a new mobile browser for Google's Android operating system for some time now. The idea was to create a browser from scratch that uses modern frameworks and technologies to compete with the likes of Chrome on Android.
The browser has been available as Nightly and Beta channel versions for some time, and has just recently been released as a Stable version. Staged migration has begun and Android users who have installed Firefox on their devices will soon notice that the browser is upgraded to the new one provided that they allow the upgrade.
The new browser offers better performance and web compatibility, but users may also notice that some features are not available that the old Firefox browser for Android supported. New users, those who never used Firefox for Android, may like the browser as it is fast, offers good web compatibility, and includes a selection of extensions including the popular content blocker uBlock Origin.
Here are three reasons why existing Firefox for Android users may want to block the update to the new version right now:
Reason 1: Add-ons support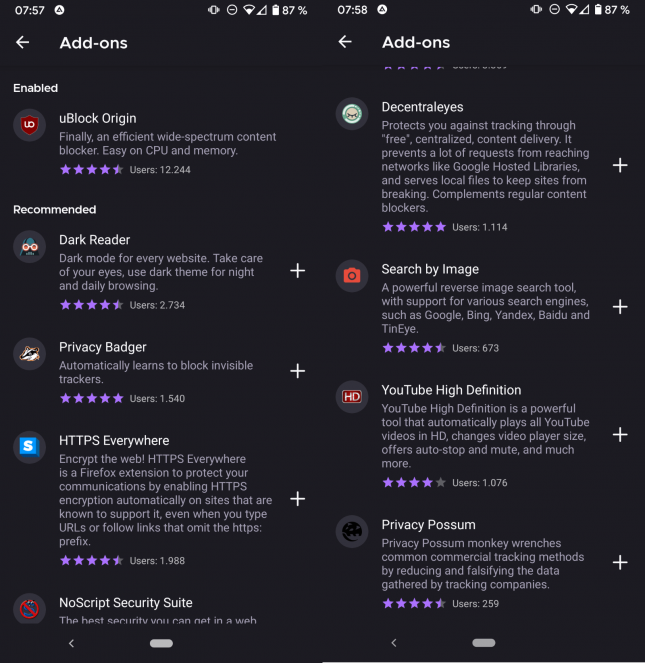 It always comes down to this. Mozilla has a habit of releasing changes too early, and the release of Firefox for Android is another example of that. Classic Firefox for Android supported most extensions for the browser, the new version only nine at the time of writing.
All installed extensions, except for the nine supported, will get disabled during the upgrade. They are not gone, and Mozilla has promised that the new Firefox will support all browser extensions eventually. The organization has not given any time frame though for that, and that is a major problem.
Three of the nine extensions are content blockers, including the most popular of them all, uBlock Origin, and that should cover the needs of many users, but those who rely on password managers, New Tab page customizers, other security extensions, download managers, media extensions and others, won't be able to use these right now. For example, how are you supposed to use your password manager passwords in the browser if it does not support the extension. Firefox for Android includes Lockwise, a password manager that is built-in, but not everyone wants to migrate to it or knows how.
What makes this particularly problematic from a user point of view is that it is unclear if any when support for certain extensions will become available in the new browser.
Reason 2: No about:config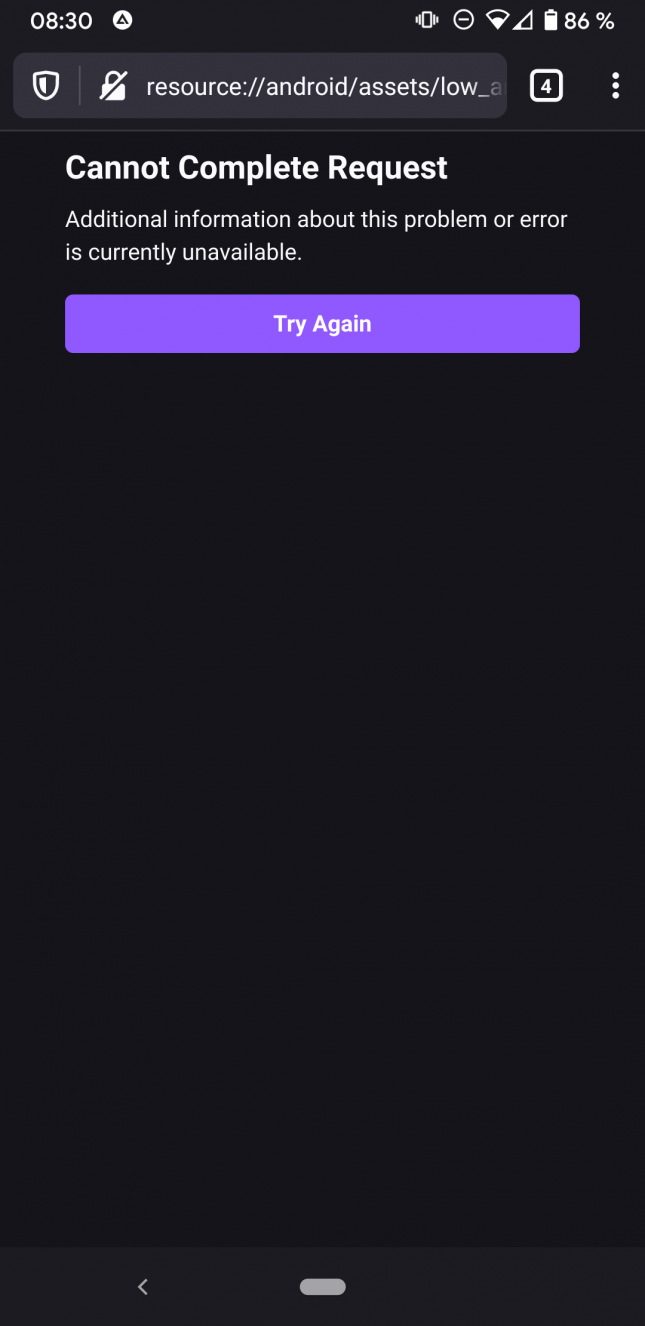 The stable version of Firefox for Android has the advanced configuration interface about:config disabled. You can use it in Beta and Nightly versions, as it is available in both, but many users may not want to run an unstable version just for that on their device.
About:config offers a treasure trove of advanced options that are not available via the browser's settings. Firefox users use it to harden the browser, or change certain features that cannot be changed in the settings. Recent examples include enabling redirect tracking protection, HTTP/3 support, or enabling the new HTTPS-only mode.
Mozilla argues that a single wrong value in some configuration entries can break the entire browser. It is certainly a regression for users who use about:config and for some, it may be a showstopper.
Reason 3: Adding search provides is possible but difficult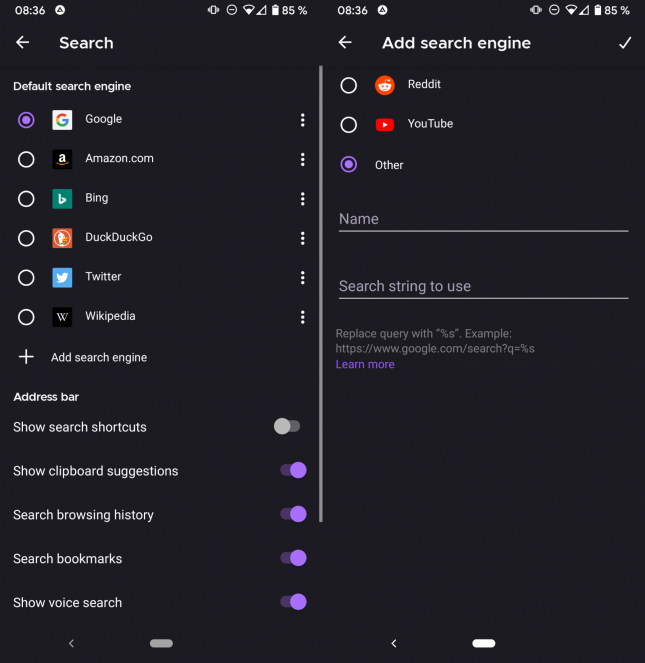 Firefox ships with a set of search providers, e.g. Google, DuckDuckGo and Bing, that you may switch between. It includes options to add custom providers, and may list some on the page. Existing search providers are not migrated when the classic Firefox is upgraded to the new.
Adding search providers used to be very easy, but it is no longer easy in Firefox for Android. Select Settings > Search > Add Search Engine > Other to enable the form to add a custom search provider to the new Firefox for Android.
Problem is, you have to type the search string manually into a field of the form. Since it requires a variable, copy and paste is not working automatically and that is a big problem. Want to add Startpage Search or any other search engine not supported officially? You need to run a search, replace the search term with the variable, and copy all that to the Firefox interface, or edit the original URL after you pasted it into the form in the Firefox Settings.
Mozilla makes most of its revenue from search engine deals and the decision to restore the default search engine during the migration and to ignore custom search engines, is problematic from an ethical point of view.
Closing Words
The new Firefox for Android will please users who used the browser's predecessor in the past without extensions, about:config tweaks, and with the standard search engine. The less modifications done to the browser the better as these users will get a faster more reliable browser. New users who install Firefox on Android for the first time may also like the browser.
Firefox users who used extensions or about:config tweaks however, will be disappointed as Mozilla removed two of the biggest advantages of Firefox over Chrome from the stable version.
Now You: What is your take on the browser?