You are here
How to make any program the default on Windows 10
When Windows 10 users want to change default apps on their system, they will likely stumble upon the "default apps" options menu in the operating system's Settings application.
There they find listed core types of applications, email, maps, music player, photo viewer, video player and web browser, that they can map apps or programs to.
Microsoft maps default programs by default, and it has happened in the past that updates reset some or even all file and protocol associations on the operating system.
Changing default apps
Another issue that Windows 10 users may run into when they try to change default apps is that programs may not be listed in the selection menu.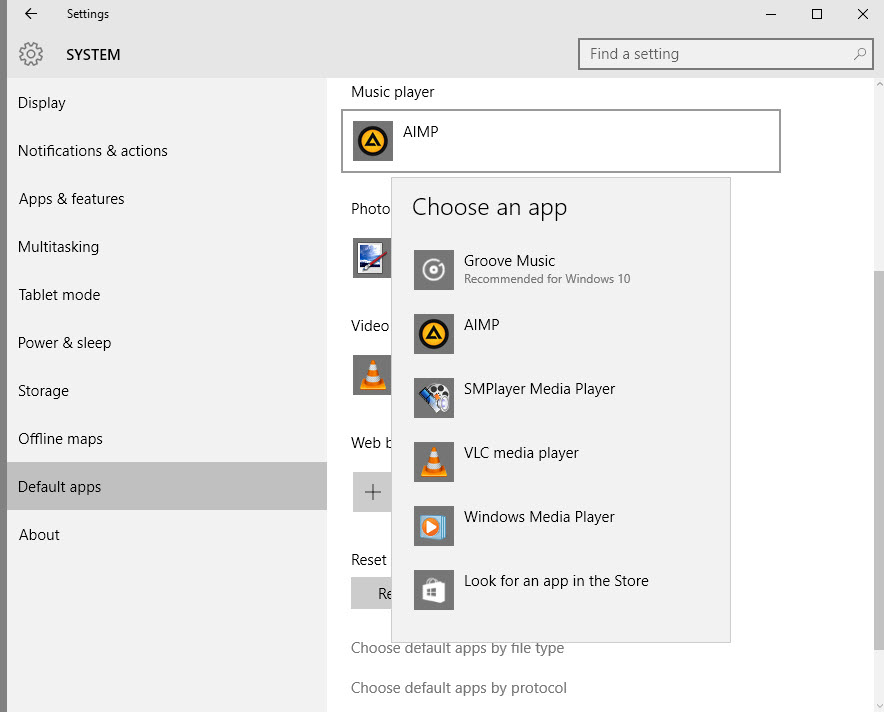 Microsoft displays installed apps and programs in the menu when you click on one of the default apps or programs to change it, and displays a link to find suitable apps in Windows Store. What it does not do however is display options to pick a program manually which means that you cannot set portable programs as the default application in Windows 10 using the menu.
Resolving the issue
While you cannot make portable apps the default application using this configuration screen, you can use another way to make the necessary modifications to the operating system.
The Settings menu won't help you there however as all options that it provides limit the selection to installed programs or apps, and Windows Store.
The classic Control Panel, for as long as it is still part of Windows, offers a solution.
Use Windows-Pause to open the Control Panel. If you don't have a Pause-key, tap on Windows, type Control Panel and hit enter.
Select "Control Panel Home", and on the next screen "Default Programs".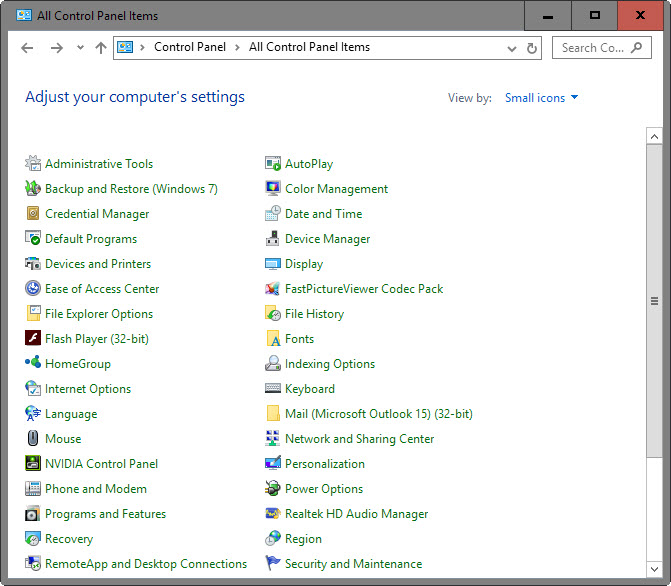 Select "Associate a file type or protocol with a program" on the screen that opens.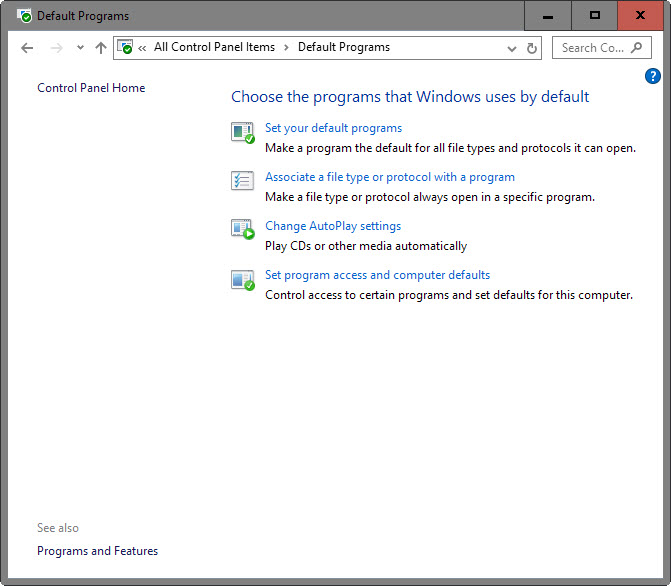 This loads all known file types and protocols in a long list. Each extension or protocol is listed with its file extension or protocol, a description, and the current program associated with it.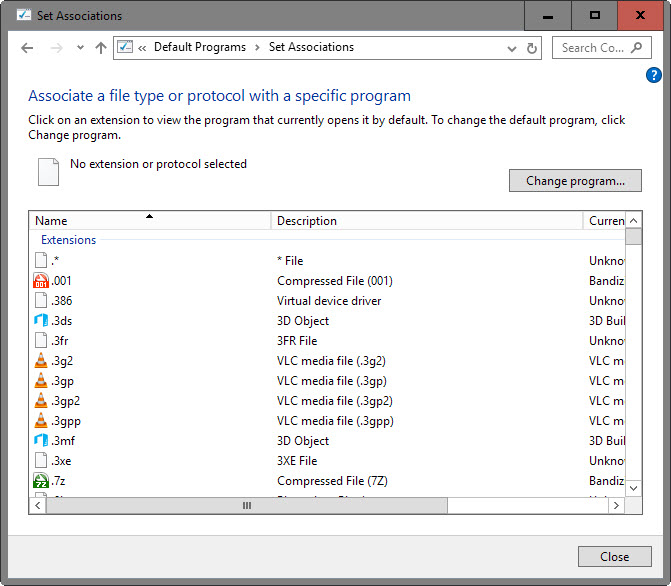 There is no easy way to do this, which means that you have to locate all file extensions or protocols that you want to map to a program manually in the listing.
This can take quite some time depending on the program. A media player can be associated with dozens of file types for instance.
To change the association of an extension or protocol double-click on its line in the listing. Windows displays a selection menu that resembles the one from the Settings application but lists an option at the very bottom to "look for another app on this PC".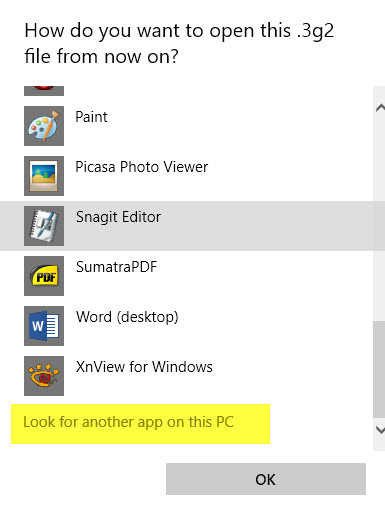 This option loads a file browser that you use to select the executable file manually on the system. It enables you to select portable programs and programs not listed by Windows in the Settings menu.
Note: You may need to click on "more apps" in the menu first, then scroll all the way down until you find the option listed in it.
Repeat the procedure for all file extensions and protocols you want to map to the program.
Closing Words
Windows users who don't run portable apps on their system may never encounter the issue, but those who do will run into issues when they try to map it to file extensions or protocols as Microsoft has not added that option to the Settings application.
Is it an oversight, metrics that show that portable application use is insignificant, or one way to promote Windows Store apps? We don't know at this point, but it is something that Microsoft should address before it removes the Control Panel for good.