You are here
Anti-Ransomware Software Overview
There are two types of Anti-Ransomware software: those that protect the system in real-time against incoming threats, and those that disinfect the system after a successful ransomware attack.
The following overview of anti-ransomware programs looks at programs that have been designed specifically for the purpose.
It doesn't include general purpose security software that includes ransomware protection as well. In addition, we decided not to include solutions for individual ransomware, e.g. removal tools that are designed to remove a particular ransomware from a system running Windows.
As far as prevention is concerned, there is more that users can do, for instance making sure they run up to date security software, do back ups of important data and keep the backups detached from the system, or use common sense.
Anti-Ransomware Software
The following programs are designed to protect against ransomware, and/or disinfect computer systems that are already infected.
The programs are sorted alphabetically, and a table at the end provides you with information on how they stack up against each other.
Bitdefender Anti-Ransomware Software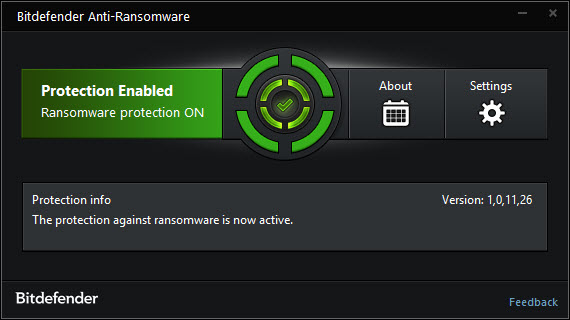 Bitdefender's program runs silently in the background after it has been installed on a supported version of the Windows operating system.
It has been designed to protect the system against the CTB-Locker, Locky and TeslaCrypt crypto ransomware families.
According to Bitdefender, it will protect against known and possible future versions of these families.
CryptoPrevent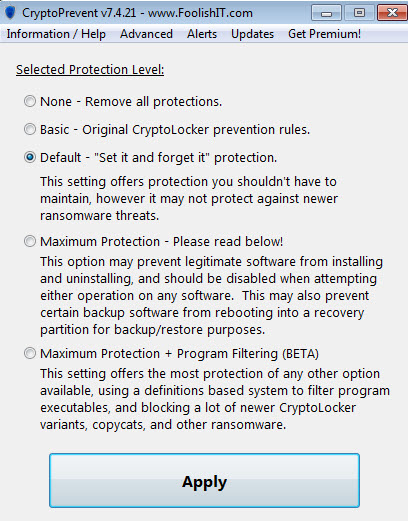 CryptoPrevent is a long standing program designed to protect the operating system in real-time against ransomware and other threats.
It displays options on first run to select a protection level which you may increase or decrease as you see fit. The higher the level the better the protection, but the more likely it is that false positives occur.
The program adds group policy objects to the Windows Registry that prevent executable files from running in certain locations on the system. It furthermore uses hash definitions, program filtering and logic based on certain attributes of executable files to determine whether it should be launched on the system.
HitmanPro.Alert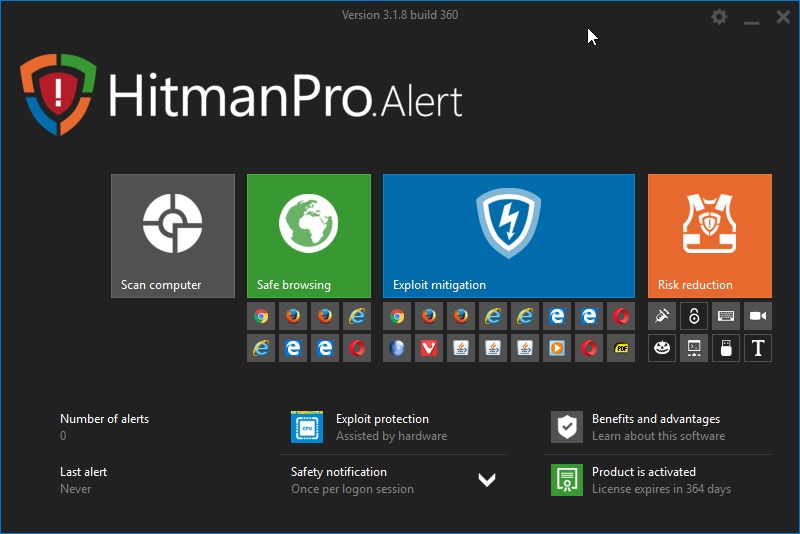 HitmanPro.Alert is on first glance an anti-exploit program which should help against certain ransomware attacks as well.
But instead of stopping there, it includes protection against CryptoGuard ransomware as well. The program requires a valid HitmanPro license.
Interestingly enough, its feature set makes it quite the unique tool even if you compare it against other anti-exploit software such as EMET or Malwarebytes Anti-Exploit.
HitmanPro.Kickstart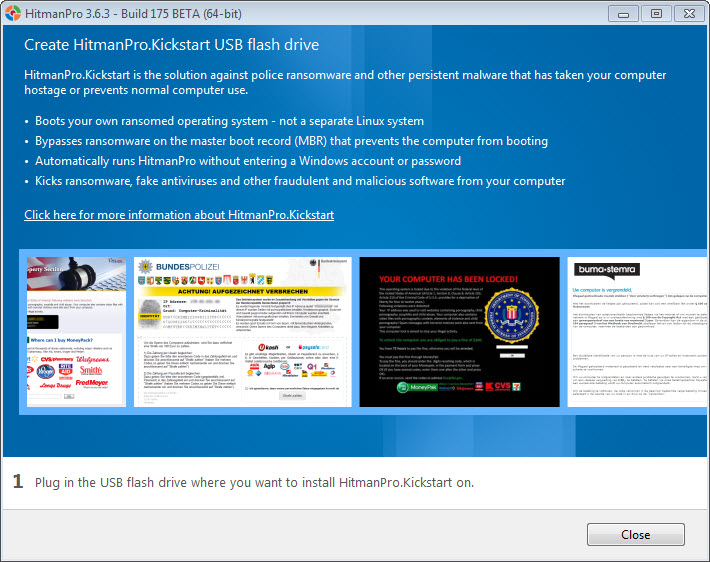 HitmanPro.Kickstart is a complementary software for HitmanPro that you can boot from to run HitmanPro to remove ransomware infections from the Windows operating system installed on the PC.
It has been designed specifically to remove lock screen ransomware from the computer system.
Malwarebytes Anti-Ransomware (Beta)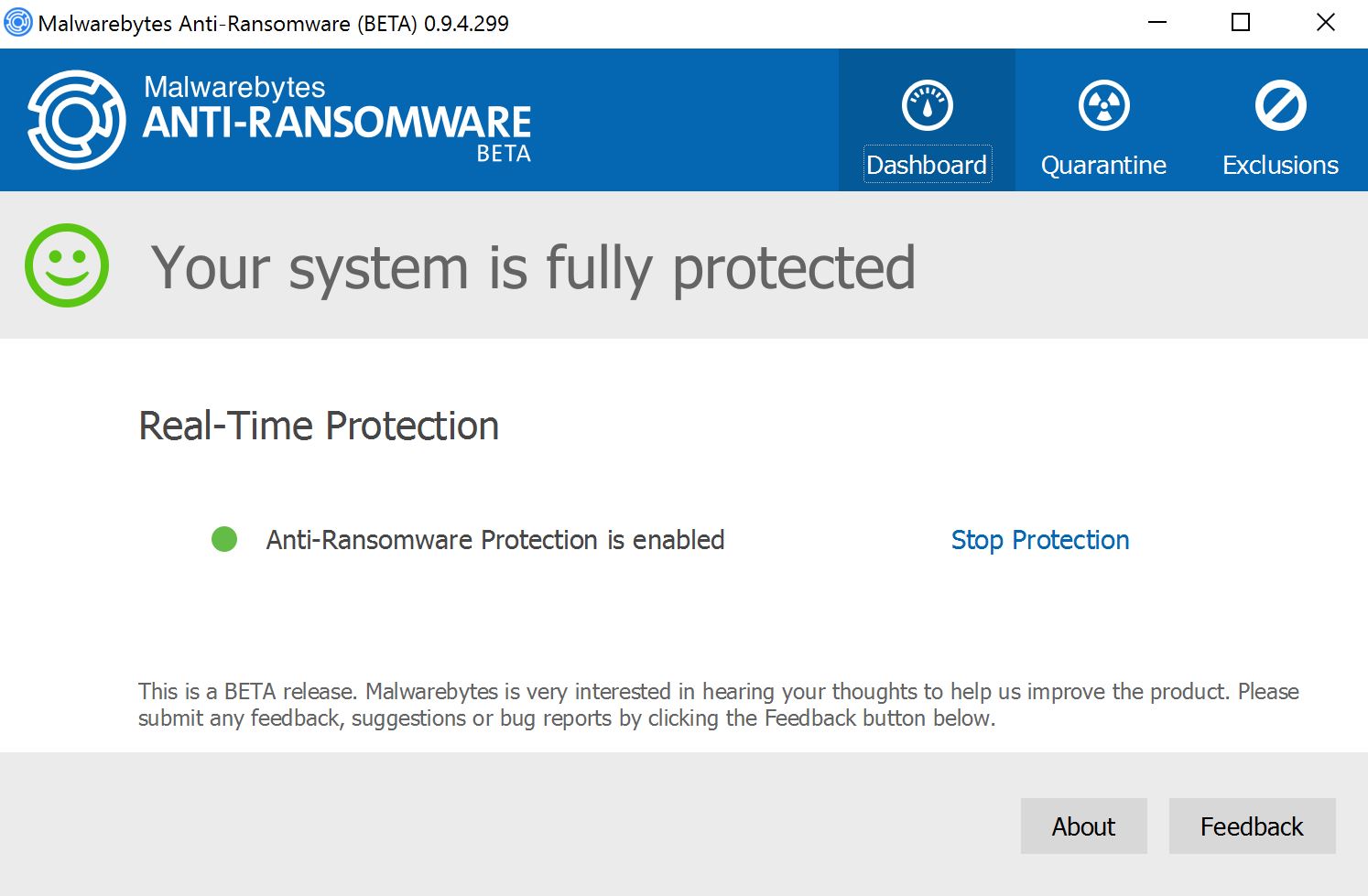 Malwarebytes' program is currently offered as a beta that is free to install. It is unclear right now if the program will remain free after the beta or may be integrated in the company's other products.
Apart from preventing infections from known ransomware such as CryptoLocker, CryptoWall, CTBLocker and Tesla, it implements something the developers call proactive protection against ransomware.
Malwarebytes Anti-Ransomware uses advanced proactive technology that monitors what ransomware is doing and stops it cold before it even touches your files. It has no shot at encrypting. And it does not rely on signatures or heuristics, so it's light and completely compatible with antivirus.
The program needs to run on the computer system to block ransomware from attacking the computer successfully.
Trend Micro Anti-Ransomware Tool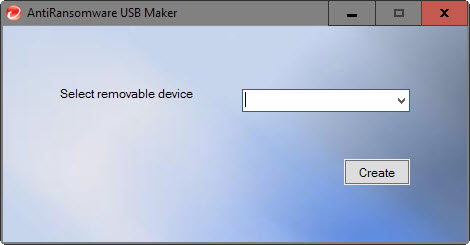 Trend Micro's program for Windows has been designed specifically for lock screen ransomware. It refers to ransomware that limits user access to the computer.
The company has released two versions of the program for home users. The first can be used if the ransomware blocks access to the operating system only, but not to Safe Mode with Networking.
You can run the tool in Safe Mode with Networking then to remove the threat from the system and restore its full functionality.
The second version of the program is provided as a bootable USB version which you can run if both Safe Mode and regular mode are blocked by the ransomware.
WinAntiRansom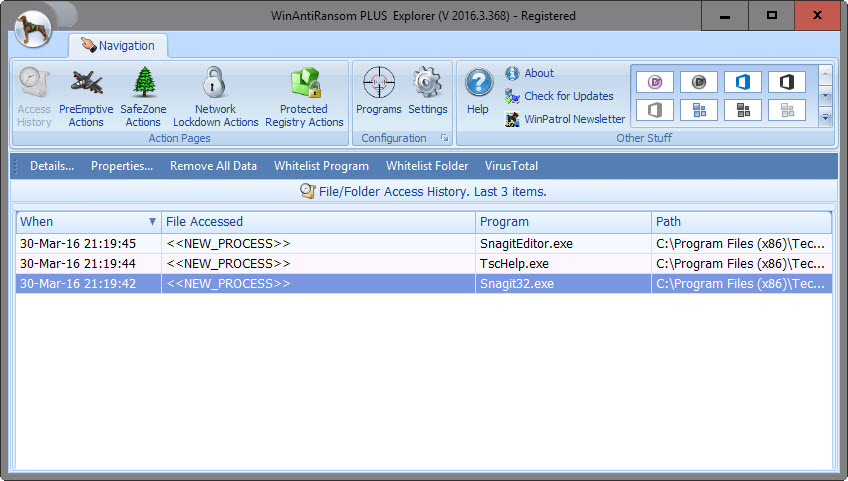 WinAntiRansom is a commercial anti-ransomware software program that block ransomware threats on Windows systems. While commercial, it is available for a one-time payment of $29.95 with guaranteed lifetime updates and usable on up to 5 devices you own.
The program uses a layered approach, and mixes it up with all kinds of cool features. For instance, it protects important files using its SafeZone feature to prevent ransomware slipping by from manipulating files.
Other layers include network lockdown, which protects mapped drives, and Registry protection, which protects important Registry keys from being manipulated by ransomware.
While designed specifically for ransomware, WinAntiRansom will block other malware as well thanks to its layered approach.
Anti-Ransomware Software Comparison
| | | | | | | | |
| --- | --- | --- | --- | --- | --- | --- | --- |
| Program Name | Free | Beta | Ransomware | Real-time Protection | Disinfection | Supported OS | Comments |
|   |   |   |   |   |   |   |   |
| Bitdefender Anti-Ransomware | yes | no | CTBLocker, Locky, TeslaCrypt | yes | no | all supported versions of Windows |   |
| CryptoPrevent | yes | no | unknown, developer cites "large number of cryptoware" | yes | no | Windows XP to Windows 10 | Paid versions available, protects against other malware |
| HitmanPro.Alert | no | no | Cryptoware protection | yes | no | Windows XP to Windows 7 | requires HitmanPro |
| HitmanPro.Kickstart | no | no | Lock Screen only | no | yes | Windows XP to Windows 10 | requires HitmanPro |
| Malwarebytes Anti-Ransomware | yes | yes | CryptoLocker, CryptoWall, CTBLocker, Tesla | yes | no | all supported versions of Windows | Proactive Protection against new ransomware |
| Trend Micro Anti-Ransomware | yes | no | Lock Screen only | no | yes | all supported versions of Windows |   |
| Winantiransom | no | no | most, if not all, ransomware | yes | no | all supported versions of Windows | Layered protection, File, network and Registry protection |
Now You: Did we miss a program? Do you use special software to protect your system against ransomware?