You are here
Microsoft claims Edge is the only browser with pin & preview tabs support
Microsoft stated recently on the official Microsoft Edge Twitter channel that the company's Edge web browser was the only browser that supported a pin & preview feature for tabs.
Most web browsers support pinning of tabs. This is a useful feature to keep sites that you visit regularly open all the time and at the beginning of the tab bar for quick access.
Previews on the other hand are indeed not supported by all web browsers. But even if you limit the statement to just Windows 10, it is first and foremost untrue.
At least Vivaldi and Opera support tab previews as well. Both browsers support previews for regular tabs and pinned tabs.
Take a look at the following two screenshots to see how this works in the browsers.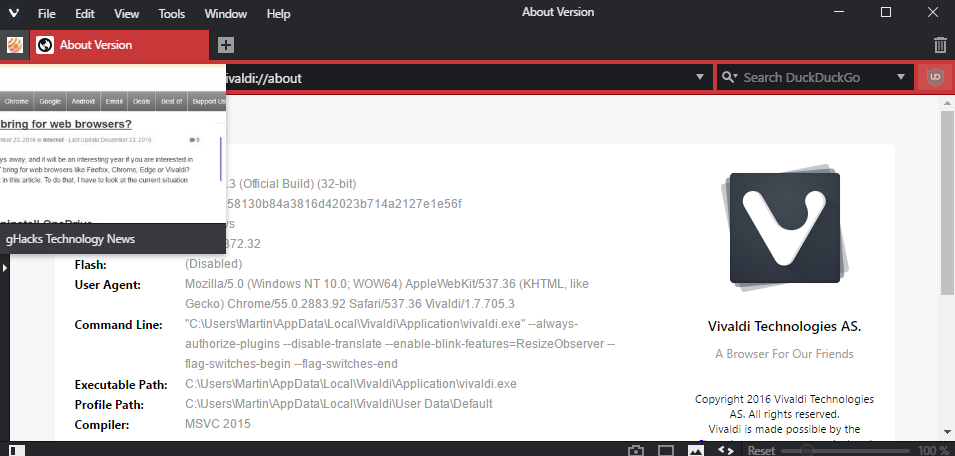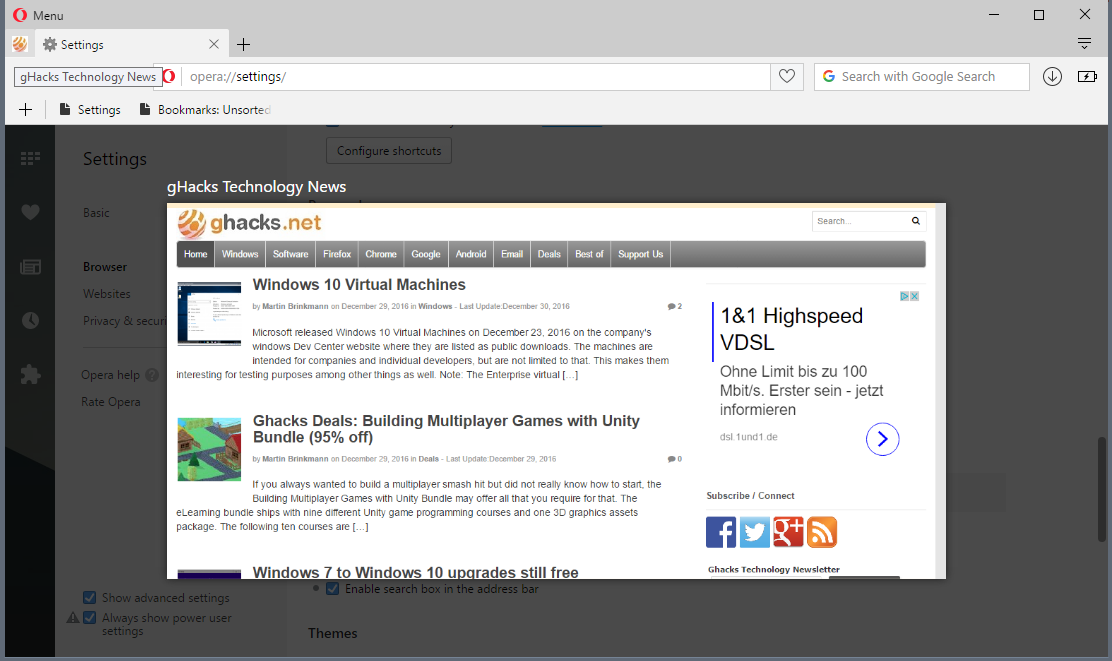 You can toggle the preview feature on both browsers easily. If you are using Vivaldi, load vivaldi://settings/tabs/ in the browser's address bar to get started. Scroll down on the page that opens until you find the Tab Display group there.
The "show popup thumbnails" preference determines whether Vivaldi will show previews of tabs when you hover over them.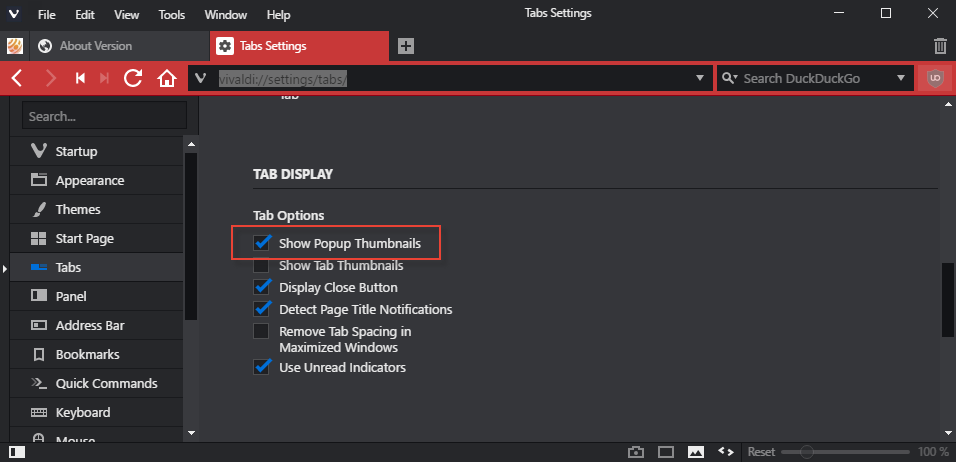 As an Opera user, you have pretty much the same option. Load opera://settings/ in the browser's address bar to get started. Switch to "Browser" in the sidebar menu, and scroll down to the user interface section.
There you find the "show tab previews" preference that you can toggle for the functionality.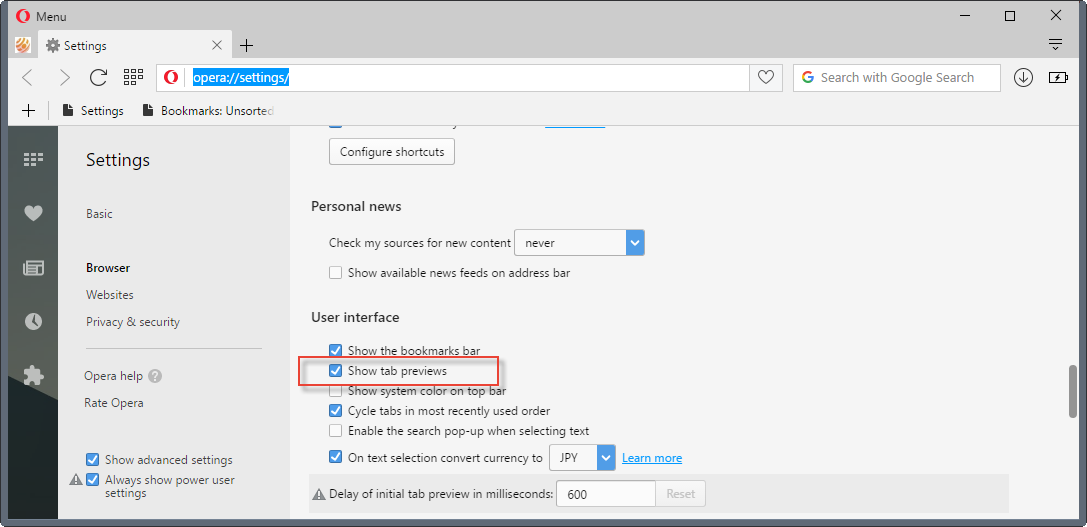 I'm not sure why Microsoft would make such a claim if it is not true. One explanation for this is if Microsoft tested the functionality only in Firefox and Chrome, the two major browsers on Windows besides Internet Explorer / Edge.
Both Chrome and Firefox don't support pinned tab previews. Firefox users can install extensions like Tab Scope however to add the functionality to the browser. Doing so enables previews for pinned and regular tabs in the Firefox web browser.
I was not able to find an option or extension for Google Chrome which enables the feature in the browser.
This does not make Microsoft's statement right however. Of the four browsers, only one, Google Chrome, does not support pinned tab previews at all. Another one, Firefox, supports it when you install a browser extension.
And the remaining two support it natively.
Closing Words
Even if Edge would be the only browser to support pinned tab previews, it is not really something that I think is worth mentioning. It is such a small feature compared to features that Edge is still lacking.
Now You: What's your take on Microsoft Edge as a browser?