You are here
Windows 10 version 1803: removed or deprecated features
Microsoft released the April 2018 Update for Windows 10 on April 30, 2018 and users and administrators have been upgrading machines to the new version of Windows since that day.
The update is available on Windows Update but also as a separate download for users who prefer to create installation media.
Tip: we started to collect issues of Windows 10 version 1803. If you have not upgraded a PC yet make sure you check out the issues before you do so.
Microsoft removed some features in Windows 10 version 1803. Other features are still included in the new version of Windows 10 but they are not in active development anymore and will be removed at a later point in time.
You can check out the overview of removed or deprecated features in the Fall Creators Update and Creators Update as well.
Windows 10 version 1803: removed features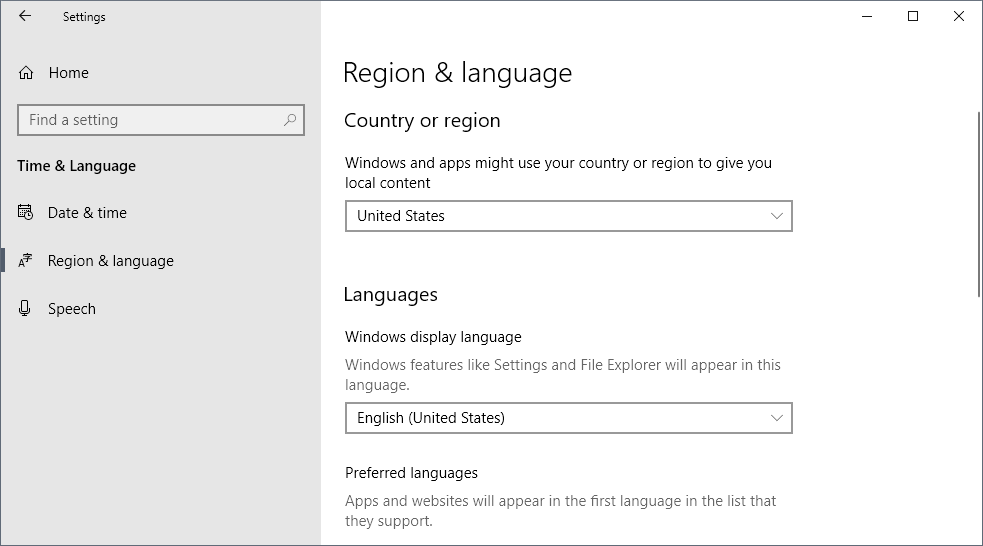 The list of removed features is relatively short:
Connect to suggested open hotspots removed. Connect to wireless networks (including open hotspots)  by selecting the hotspots manually instead.
Control Panel: Language Settings moved to the Settings application.
Conversations in the People app no longer work while offline or when using a non-Office 365 mail account.
Groove Music Pass service for streaming music and music sales tracking through the Microsoft Store was removed. Groove Music is still integrated and capable of playing music.
HomeGroup feature was removed. Microsoft recommends that users use built-in sharing options to share network printers or files.
People suggestions won't suggest "unsaved contacts for non-Microsoft accounts".
XPS Viewer is not included by default anymore. If it was installed previously, it is still there but users need to install XPS Viewer via Apps and Features of the Settings application if they require it on clean installs.
Windows 10 version 1803: deprecated features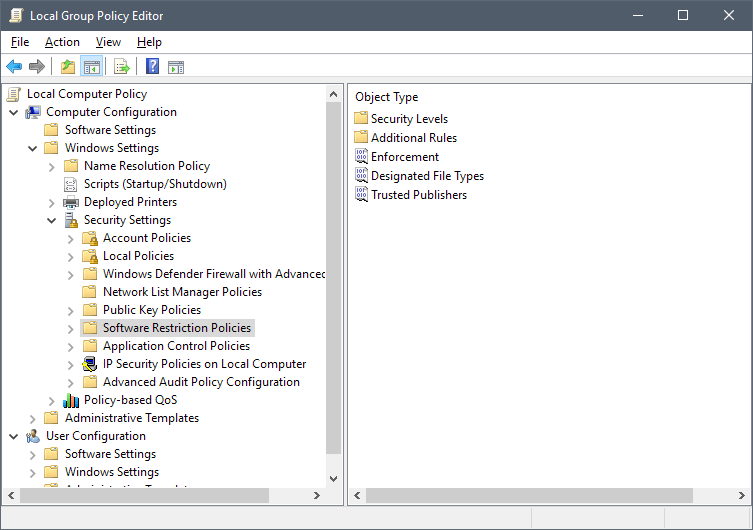 The list of deprecated features that are no longer in active development is equally short. The shortness of the list may come as a surprise to admins and users as it does not list deprecated features listed in deprecation lists for previous updates.
My best guess is that Microsoft revealed only new features that it does not develop anymore and plans to replace.
Contacts feature and Windows Contacts API. Both are no longer in development. Microsoft wants users to use the People application instead.
IPv4/6 Transition Technologies. 6to4, ISATAP, and Direct Tunnels are no longer in development as native IPv6 support can be used instead.
Offline symbol packages. Microsoft Symbol Server is moved to an Azure-based symbol store.
Phone Companion. Use the Phone page of the Settings application instead which offers all features of Phone Companion according to Microsoft.
Software Restriction Policies in Group Policy. Microsoft wants users and administrators to use AppLocker or Windows Defender Application Control instead.
Windows Help Viewer. The Windows Help Viewer is no longer supported as all Windows help information is available online.
Now You: Will you miss any of the features? (via Deskmodder)