If you happen to watch Netflix on your Android devices using the company's official application, you may have noticed already that the application's interface changed after the most recent update the company released to Google Play.
The changelog lists a number of new features, the two big ones are the redesigned interface and the addition of a fast forward button to skip ahead when you activate it.
The update is already available and you may have received it already if you have the Netflix application installed on an Android device.
The playback interface of the Netflix application has been redone completely. You may remember that the old Netflix displayed some controls at the bottom of the screen and others at the top.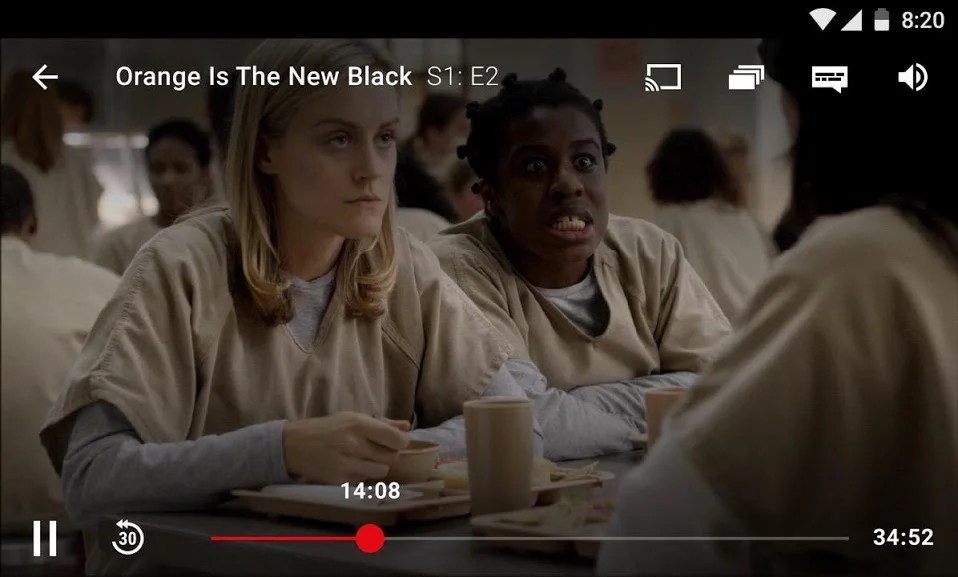 The pause button, for example, was placed in the lower left corner of the screen which many users found to be a weird location for such an important option.
The new interface moves the pause button to the center of the screen. It is flanked by the back and forward buttons which let you go back or forward in 10 second steps. The old Netflix application did not support a forward button; the back button was set to 30 second steps in the old application but Netflix changed that to 10 seconds with the update to offer finer controls.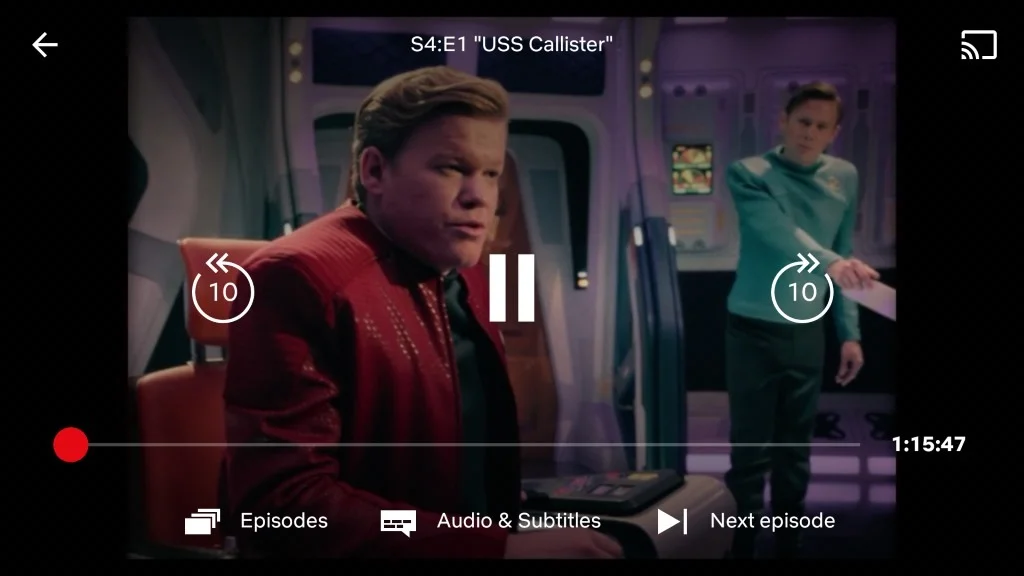 The Episodes, and Audio & Subtitles, have been moved to the bottom of the application interface. There you find the new next episode button as well to jump directly to the next episode (if it is available).
Another useful change is that Netflix added text to each button to make it clearer what they do. While you knew that after some sessions, it is easier if the buttons are labeled clearly in the application.
The buttons themselves are bigger in the new version so that it is easier to tap the right one in the interface.
Closing Words
I have to admit that I don't watch Netflix on mobile devices as I prefer to watch shows or movies on a television. Netflix users who use the Android application are probably going to like the changes as it moves the interface more in line with other streaming applications out there.
While the app does not support YouTube-like forward and backward options yet, getting a forward option at all is a step in the right direction.
Now You: Do you use streaming apps on your mobile devices?