You are here
BitTorrent (and uTorrent) reportedly sold
A Variety report suggests that BitTorrent Inc, creators of the BitTorrent peer-to-peer protocol and owners of uTorrent and BitTorrent (client), has been acquired by blockchain entrepreneur Justin Sun.
According to TechCrunch, Sun agreed to pay $140 million for the company after he signed a letter of intent to acquire the company in January 2018.
Justin Sun is best known for the Tron platform, which describes itself as one of the largest blockchain-based operating systems in the world. One of Tron's missions is to build a "truly decentralized Internet and its infrastructure" and part of that mission included the creation of TRX, a cryptocurrency with a current market cap of $4.517 Billion USD and the value of a coin at $0.045 at the time of writing.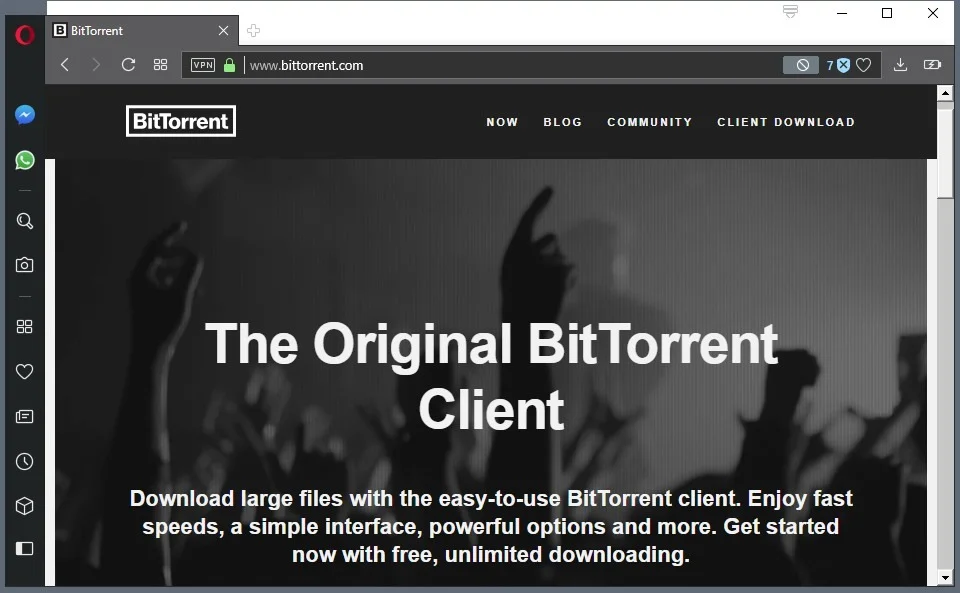 The deal has not been announced by Sun or BitTorrent Inc at the time of writing, and it is unclear therefore how Sun plans to integrate or use the technology and what will happen to uTorrent and other company applications in the process.
TechCrunch suggests, based on unnamed shareholders the tech blog spoke with, that Sun may have two plans:
To "legitimize" the business.
As a potential network to mine coins using P2P technology and the large number of users.
While it is certainly too early to tell how this will pan out once the acquisition has been confirmed by Sun and BitTorrent Inc, it could have a big impact on the torrent community.
The past couple of years have been rocky for BitTorrent Inc. The company tried to diversify its portfolio by launching a live streaming business, sync service, and media distribution business but these efforts did not work out as intended.
BitTorrent Sync was moved to another company and most media operations were shut down as well. The company claims that more than 170 million users use its products per month and that its protocol moves up to 40% of all daily Internet traffic.
Closing words
It is too early to tell what will come out of this and whether the acquisition will be positive for the torrent community and users of uTorrent or BitTorrent, or not.
Now You: What's your take on this?