You are here
Microsoft releases September 2018 non-security Office updates
Microsoft released a batch of updates for supported versions of Microsoft Office yesterday. The released updates for Microsoft Office 2010, 2013 and 2016 are non-security updates only. Microsoft will release security updates for Office on the second Tuesday of September, on September 11, 2018.
The released updates are only applicable for MSI-installed versions of Microsoft Office and not for Office 365.
Only one update was released for Microsoft Office 2010, three for Microsoft Office 2013, and nine for Microsoft Office 2016.
Tip: As a rule of thumb: only install updates directly if they fix issues that you are experiencing.
Office 2010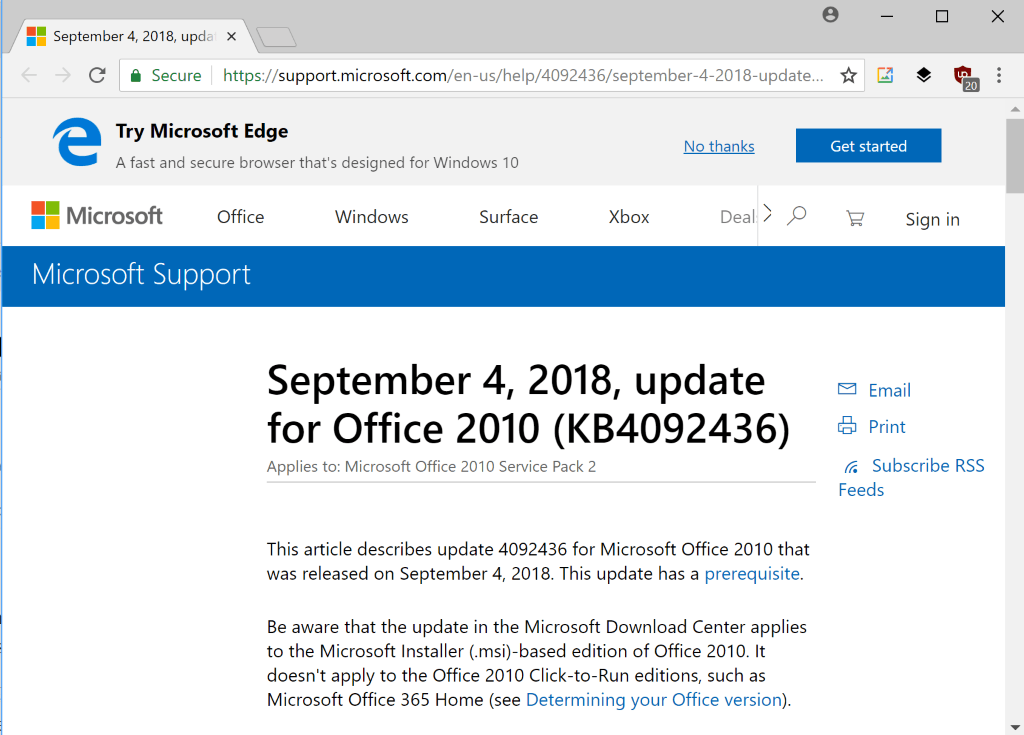 KB4092436 -- The update installs the MT Extra font in Office 2010 so that math equations created by Microsoft's Equation Editor -- which is no longer supported -- can be displayed.
Office 2013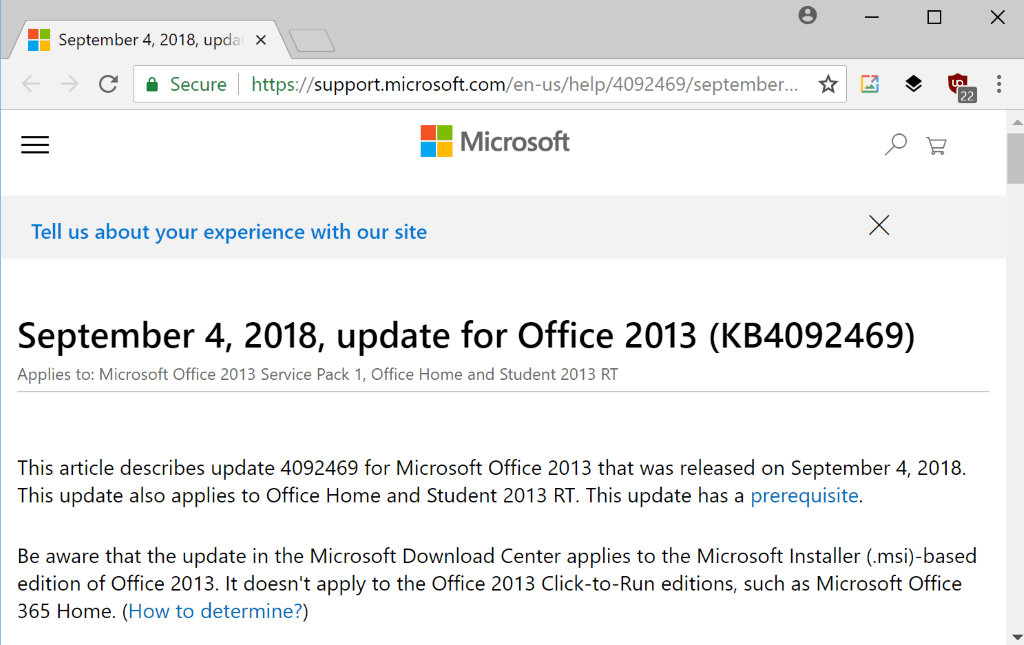 KB4022233 -- The update fixes an issue that occurred after installing KB4018387. Some data labels in charts may disappear if data labels are unselected.
KB4092469 -- Fixes an issue which prevented attachments from being saved to disk when the email message was protected by Information Rights Management (IRM).
KB4092457 -- The update for Skype for Business 2015 (Lync 2013).
Office 2016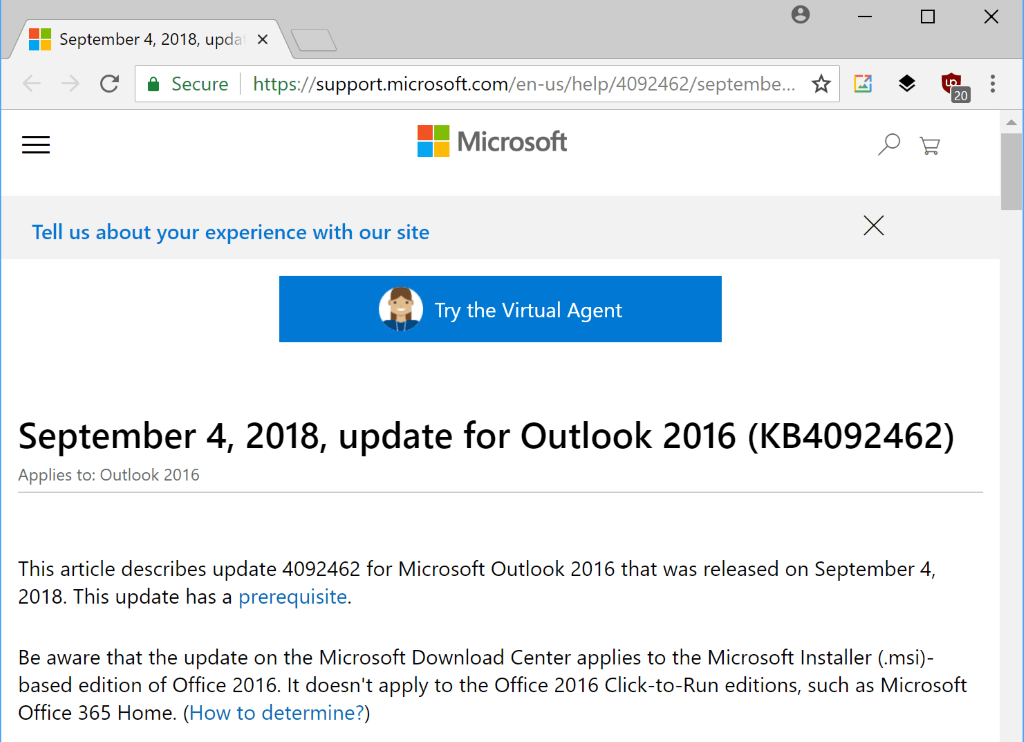 KB3114853 -- The update introduces an option to format multiple shapes at once using the Format tool.
KB4011670 -- The update requires KB4018371 as well. Users in a SharePoint Online tenant will no longer receive authentication prompts each time they access Office files by users from a different tenant.
KB4018371 -- See KB4011670 above. Also requires KB4092461. Also improves Czech translations in Office 2016.
KB4022215 -- The update fixes flickers of the ribbon or status bar in Office when frequently changing the cursor in the document canvas when using add-ins or macros that call  Application.ScreenUpdating.
KB4032237 -- Same fix as KB4092469 for Office 2013.
KB4092449 -- Same fix as KB4022233 for Office 2013.
KB4092461 -- The update introduces translation improvements for the Czech, Danish and Swedish versions of Microsoft Office 2016.
KB4092462 -- The update for Microsoft Outlook 2016 introduces the following improvements:
Fixes a crash in Outlook 2016 when switching from Mail to Calendar while running a screen reader.
Click here to view more on Microsoft Exchange link was not displayed for folders that don't sync all content on systems with multiple Exchange accounts that share credentials.
Outlook 2016 may only try the primary Exchange Web Service endpoint even if multiple are configured.
BCC recipients were not displayed in Outlook EML files with BCC recipients.
KB4092446 -- The update improves the Danish translation in PowerPoint 2016.