Whether you have just finished installing Windows 10 on a computer or updated to Windows 10 for the first time, there are a few things that you may want to do; this isn't a list of essential software or tweaks but essentials that Windows admins and users should consider. Tech savvy users may well be aware of them.
These aren't mandatory, but more of a precautionary measure and include backing up the system, installing updates, making sure proper drivers are installed so that all hardware is recognized and working to its fullest potential, and more.
Basic things to do after a clean install of Windows 10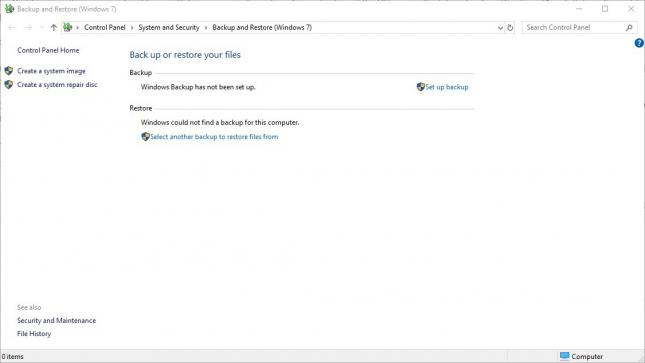 Install all Updates
This is literally the first thing you should do in my opinion. Some may prefer to create a backup of the system first, and that is a good strategy as well as it provides restoration options if updates misfire.
Note: The guide is for most systems. Some Windows 10 users prefer to keep in control over the updating and that is fine as well. You may use third-party tools to install updates selectively only.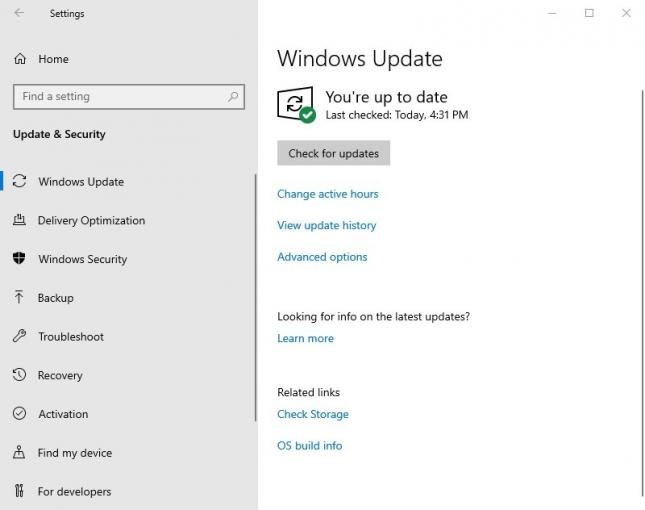 Check for updates and install all available ones. You should disable the Delivery Optimization option (download updates from other computers) from the Advanced options under Windows Updates. I would advise activating Windows immediately as well there's no point in waiting to do that. The operating system may be activated already under certain circumstances.
Check your hardware
Windows comes with a lot of drivers pre-loaded, so your computer should be working fine. But in case it isn't, you can install drivers manually. e.g. If your GPU isn't working right or if  a device is not recognized at all or functioning properly.
Tip: If you have a graphics card, you're better off downloading the driver from the official website. I have had my fair share of buggy Nvidia updates, which I had to resolve using Display Driver Uninstaller.
A good way to check if all things are working would be to play a video. Optionally, you can run Microsoft Edge (install Ublock Origin) and stream a YouTube video. This should help you test whether your internet, keyboard, mouse, speakers, and graphics card are functioning, all at once. Plug in a USB drive to see if the ports are working too. Don't forget to test other components like a Wi-Fi adapter and Bluetooth if you have those.
Backup the OS
This is the most important step, after a clean install of Windows. Some may argue that this is even the first thing that you should do. But I prefer installing updates on the computer, and then imaging the drive.
You can use Windows' built-in Backup & Restore tool, or use a third-party program like Macrium Reflect Free to backup your computer's C: Drive. Save the backup image on a different drive, like a portable or external HDD. I cannot stress this enough, if you save it on the same drive on your computer, you may not be able to access it if the drive/OS fails.
Tip: Don't forget to create a Recovery Media (USB Flash Drive) after backing up the OS. Also,  delete the browser data completely after downloading the backup application.
Things not to do before backing up the OS
Do not install any software just yet
Apart from your drive imaging program, you should not install any third-party software on a clean install of Windows before you have backed up the OS. Even the installation of antivirus can wait if you plan to switch from Windows Defender to another security solution.
Why is this so important?
The backup is a fallback option should problems arise. Let's say you install some software or driver and your PC crashes. BSODs, freezes, or something else. And if your hard drive crashes? Do you want to spend time re-installing the OS and all those updates again with multiple reboots along the way? What if a malware infects your computer? You could disinfect the PC or even format the entire drive.
Re-installing Windows is a chore that has ruined many a weekend for me. But you can save time if you have a backup of the OS, especially if it is of a clean Windows 10 installation. You get to start from scratch, without spending hours fixing the issues.
You may also create regular backups of the system, with software installed, to go back to that state and not the initial clean after-installation state of the operating system.
What are the cons of this process?
The only real con is that the backup will age rather quickly. Microsoft releases updates for Windows on a regular basis, surely you know what Patch Tuesday is. So, your backup will be missing these updates should you restore it, say after a few months. But since the updates are cumulative even a slightly older backup can still be a good option.
Get into the habit of backing up your OS from time to time. And don't forget to take a new backup before Microsoft releases a major OS update (officially called feature update), the most of recent of which is Windows 10 version 1903.
Other things to consider
May I take this as an opportunity to remind you that Windows 7 reaches end of support in January 2020.
Now you: what are the first things you do after a clean install of Windows 10.