You are here
Microsoft reorganizes teams to speed up Windows 10 development
Microsoft adjusted the development cycle of the company's Windows 10 operating system to the development cycle of Microsoft Azure; the change explains the longer development period of Windows 10 2004, the next feature update version of the operating system.
Azure updates are released in the second and fourth quarter of each year, and the decision was made to adapt Windows updates, which were historically released in the first and third quarter, to the development cycle.
The company made other changes in recent time. It dropped the Skip Ahead ring entirely and made the Fast Ring the cutting edge development channel. Features get introduced into the Fast Ring earlier than before now and they are no longer linked to a particular version of the Windows 10 operating system. One interesting effect of the change is that it is now possible to push features into release versions of Windows 10 after they have been tested in the Insider Rings.
Microsoft appears to have separated development teams as well in order for changes to be pushed more quickly to Windows 10 devices. A recent observation by Twitter user Walking Cat suggests that Microsoft may have split the development team into a CoreOS team and a Shell Experience team.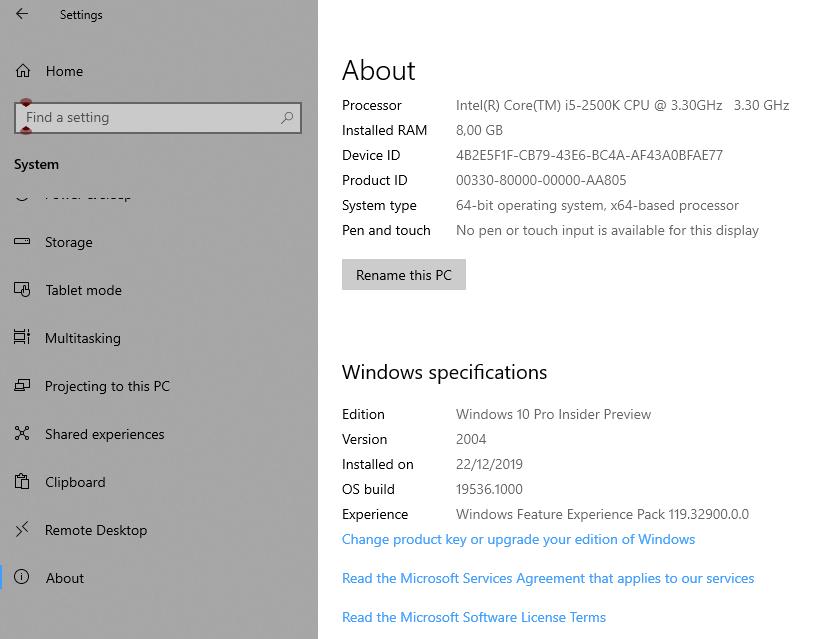 The CoreOS team follows the Azure development cycle while the Shell Experience team may push out changes to Windows independently of feature update releases. The change makes a lot of sense considering that it gives Microsoft more flexibility when it comes to the introduction of new features. Instead of having to wait for the next feature update release, Microsoft could push out new features at any time it wants to any version of Windows 10 it wants under the new structure.
Another indicator for that is the release of the new Windows Feature Experience Pack. The version is now highlighted in the latest Insider builds under About in the Settings. While the app does nothing obvious at this point, it may be used in the future by Microsoft to push new features and updates to the system independently of regular updates.
Closing words
Microsoft used the year to reorganize Windows 10 development. It is now in a position to test and release features and feature updates independently of releases of new feature update versions of Windows 10.