You are here
Gog Spring Sale 2020 with more than 2500 discounted games until March 30
Gog unveiled the company's annual Spring Sale yesterday. The gaming platform holds several sales throughout the year and Spring Sale is just one of them. Customers and new users find more than 2500 discounted games on the platform which focuses heavily on classic games.
While you will find newer games on Gog as well, most games that are currently available fall into the classic category.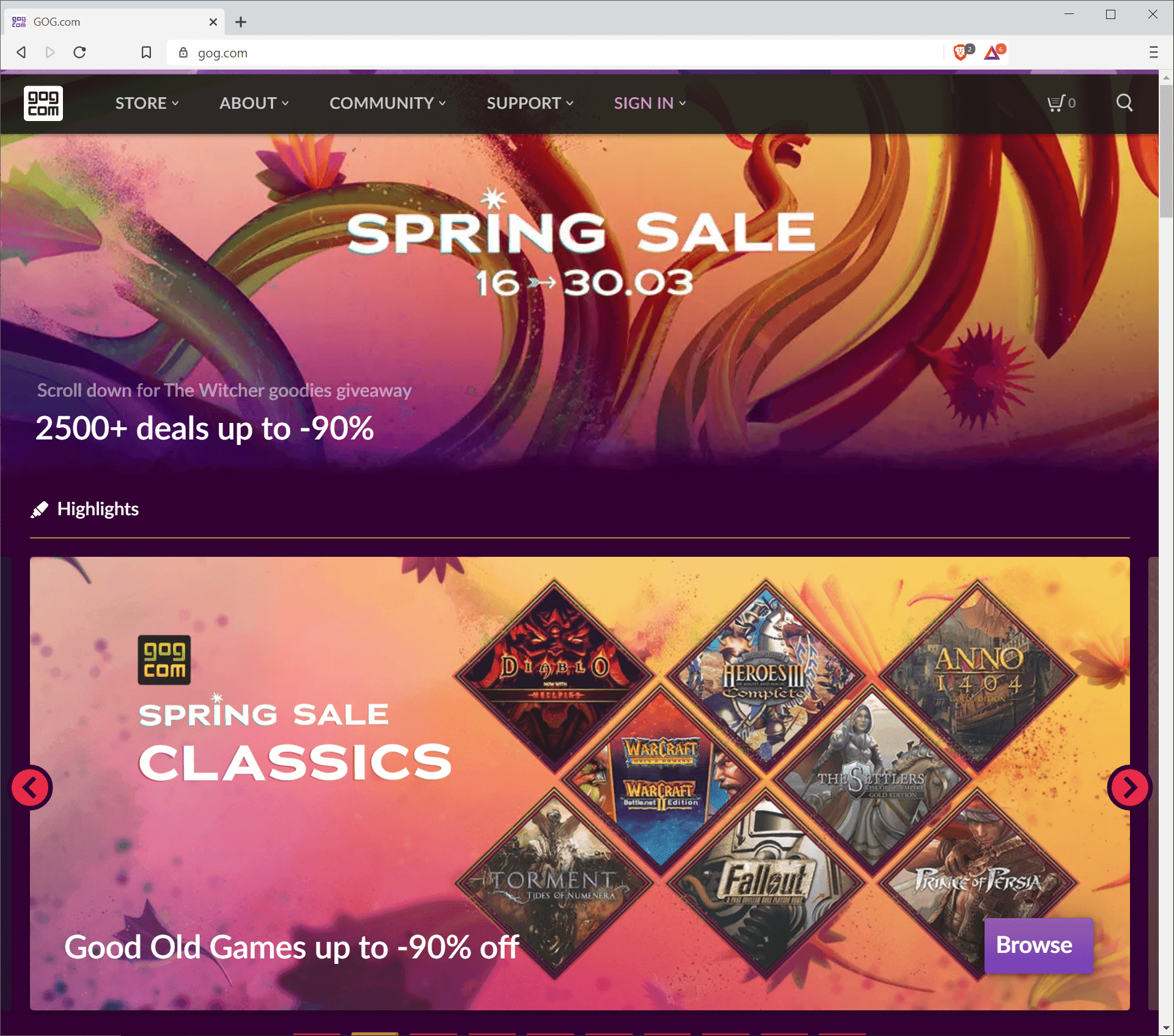 The Spring Sale offers a good opportunity to buy classic games or entire series for a discount. Gog's platform differs in several key aspects from other gaming platforms such as Steam, Origin or uPlay.
Besides the focus on classic games, Gog is one of the few companies that does not require customers to install a gaming client on their devices. Gog Galaxy, the company's gaming client, is an optional component that customers may install on their devices to improve manageability of games and to get extra features such as community features or updating functionality. Additionally, Gog games are DRM free.
It is almost a tradition that we highlight some of the better game deals during a sale on Gog. So, here we go (as always, this is a highly biased list based on my preferences):
There are lots of other games on sale right now that may be of interest: from the Witcher series to classic Blizzard games and adventure game series from LucasArts and Sierra.
Now You: Do you play classic computer games?